Purity Life Health Products dramatically scaled up profits on its more than $63 million in revenue by focusing on a simple brand promise. Here's how.
There's no room for confusion among employees at Purity Life Health Products LP about the brand promise the distributor makes to its customers. Team members wear the words "Easy to do business with/path of least resistance" on wristbands and see it under their email signatures every day.
That wasn't always the case at Purity Life, a 115-employee distributor of natural health products founded 32 years ago. When Matthew James teamed up in 2012 with Toronto private equity firm Banyan Capital Partners to buy Purity Life—formerly part of a publicly traded firm—there had only been one month of profitability after two years of big losses. James had presented a turnaround strategy to Banyan prior to the management buyout.
Fortunately, James had an edge in diagnosing what was wrong. He had worked in the business since 2002. He immediately began simplifying the business by getting rid of manufacturing facilities and shedding the brands it owned. Instead, the Acton, Ontario company focused on its core mission of distributing natural health products throughout Canada.
Although profits improved, the company wasn't moving toward its goals as fast as James hoped, however. What accelerated the pace was adding a new strategic planning system in 2015 and developing its management team. "That has ramped it up to a whole new level," says James, the firm's president and CEO.
A clear brand promise

Purity Life had no formal brand promise when James and his fellow investors acquired the company. After hearing me speak in Vancouver, James picked up a copy of Scaling Up, my book on how to scale a company, and began applying some of the recommendations.
Creating a one-page strategic plan with Les Rubenovitch, a Toronto-based Gazelles Certified International Coach, the leadership team settled on its number one promise to customers: "Easy to do business with/path of least resistance." The executive team then focused on making sure the company was fulfilling this promise to the retailers and vendors it serves.
One result of these meetings was a tiered customer service program. The largest and most profitable customers now have the fastest order turnaround time and credit processing. "Our customer service, warehouse and accounting departments are aligned with this strategy, ensuring our best customers are getting the fastest service," says James. Purity Life also implemented an electronic way for customers to get 24-hour credit approval, using CustomerLink, the company's online portal.
Visible reminders

Given the many reminders employees get of the company's brand promise from their wristbands and email signatures, they are very active in upholding it. To call attention to any bureaucracy that has crept into the company, team members will pointedly ask each other: "Does that make us easy to do business with?"
"The process has been great as it has really raised the level of awareness of what 'easy to do business with' means across all our departments," says James.
Peer accountability
To make sure James wasn't the only enforcer of the brand promise, Purity Life put a system of peer accountability in place. The firm added weekly standup meetings, called huddles, where its executives discuss high priority issues, such as efforts to meet its brand promise. "It's created a much stronger team," says James.
At one weekly huddle, an executive asked what was going on in a particular department, remarking, "It's a sinking ship." The executive team discussed the department's problems and realized that a key employee needed help when it came to soft skills.
The executive team immediately put an action plan in place. A few weeks ago, Purity Life brought in a one-on-one coach to help the employee work more effectively with direct reports and is already seeing results. "While people don't change their styles overnight, becoming aware of them and being able to take a breath before reacting is a good first step," says James.
Purity Life's approach has been so successful—boosting profits by 31% since 2015—that Banyan Capital Partners has begun implementing elements of the program at one of its other portfolio firms. That firm's president is working with Rubenovitch and is already seeing results. "It is growing, profitable and successful, just like Purity Life," says Rubenovitch.
What is the number one promise of your brand—and is everyone in the company striving to keep it?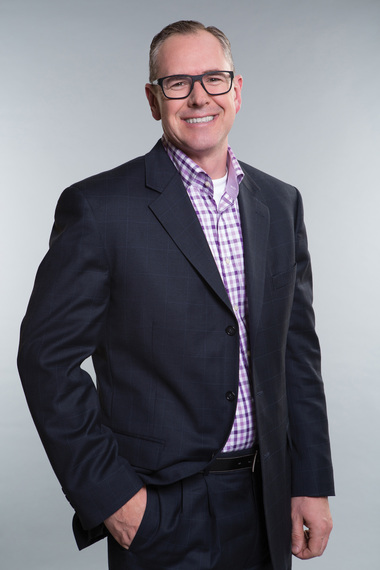 Matthew James, president and CEO of Purity Life Health Products