49er's Draft Values; 70% Market Share; AI Assistant; Sold Out
May 18, 2017
2930% Increase in Sales Leads; President Zuckerberg?; 24/7 Techies; Inside Apples New HQ
June 1, 2017
At 24/7 Techies, Dilendra Wimalasekere has achieved outstanding customer satisfaction by creating a highly specific buyer persona and addressing customers' pain points in ways rival providers ignore.
If you've ever called a tech support hotline, waited on hold for 20 minutes and then gotten rushed through the call, you'll understand why Dilendra Wimalasekere started 24/7 Techies.
The startup in Sri Lanka—which serves consumers and small businesses—has found a niche by delivering patient, respectful remote tech support to people in the U.S., U.K., Canada and Australia who aren't digital natives.
For fiscal 2016, the fast-growing profitable company, incorporated in Hong Kong, brought in more than $2.2 million in revenue, with about 70 employees in Sri Lanka.
In building the company, founder and CEO Dilendra Wimalasekere, 46, has embraced one of the most important of the Seven Strata of Strategy in my book Scaling Up. The company has identified its core customers in a detailed buyer persona, figured out what they really want, made the right brand promises to them and put a system in place to make sure it keeps those promises.
A graduate of the Birthing of Giants program I founded and ran at Massachusetts Institute of Technology, Wimalasekere racked up plenty of experience in his industry that helped him nail his successful formula.
He began his entrepreneurial career at age 14, while growing up in Sri Lanka, when he started a business selling floppy disks to consumers.
After going to college in the U.S. in 1988, he returned to Sri Lanka in 1992 and in 1996 started Eureka Online, one of the first internet service providers in the country.
That thriving business eventually morphed into Eureka Technology Partners, a managed services provider that served business clients. It offered remote support, which was rare at the time.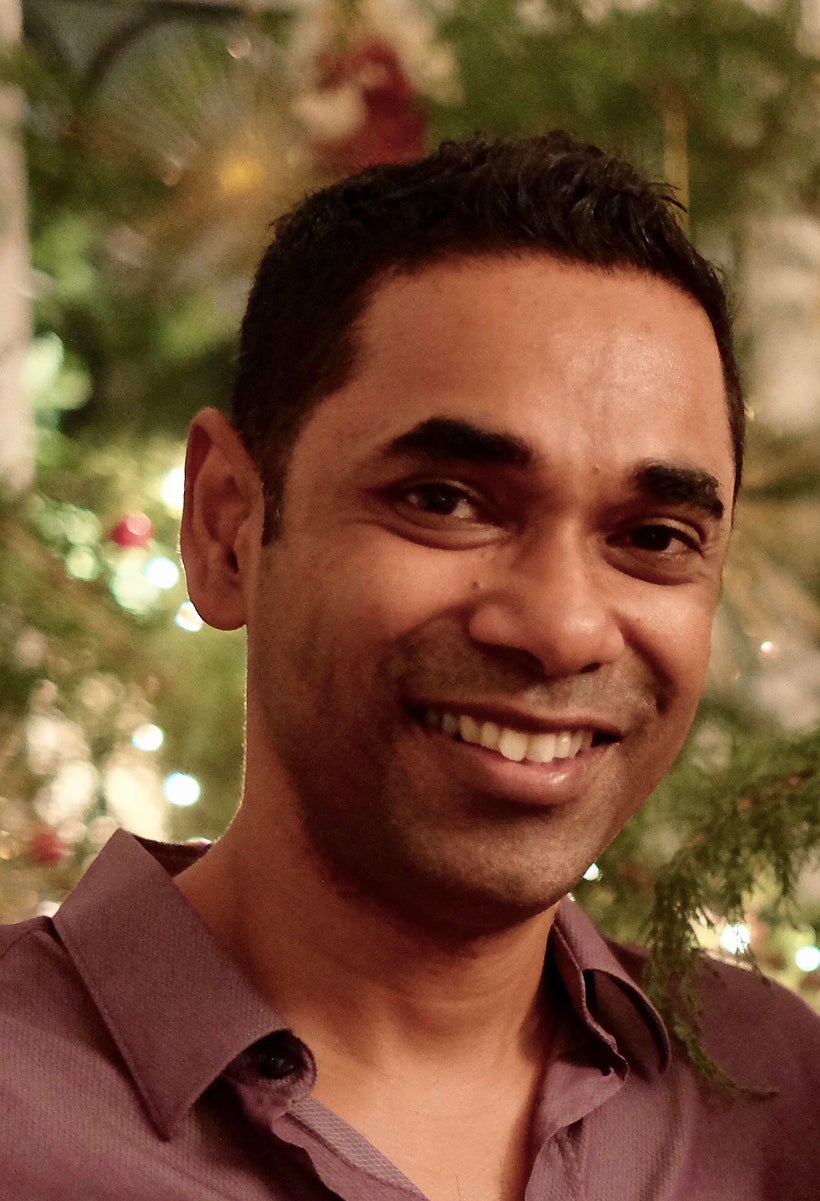 Wimalasekere spotted his big opportunity after Eureka Technology Partners began offering computer and mobile-device support to a U.S. company's 6,000 employees. Eureka was earning very high Net Promoter Scores, in which an independent market research firm measures how likely customers are to refer the company to someone else, from this customer and others.
These employees went home and needed support for their personal computers and devices, Wimalasekere realized. He decided the timing was right to offer a support service for computers and small businesses in the U.S., U.K., Canada, and Australia that would offer such users telephone help and the same remote support tools available to corporate clients.
In 2012, Wimalasekere spun off this service as a separate company, 24/7 Techies. To fund 24/7 Techies, he raised $600,000 in a seed round in November 2012. Investors included the venture capital firm 500 Startups, the India Internet Fund, Twitter executive Shailesh Rao, Google India executive Rajan Anandan, and Pramod Bhasin, the founder of Genpact, the global business process management and IT firm.
Know your core customer
Before launching 24/7 Techies, Wimalasekere and his team did their homework so they could build a buyer persona of the typical consumer who purchases online tech support in the U.S. and U.K. Their experience suggested that they target people over 45 years old who were not tech savvy.
To understand these buyers, his team spoke to a sampling of people in this demographic who had purchased tech support and asked about their pain points. Among the complaints his team heard:
· Support lines took forever to answer
· Techs were impatient and hurried
· They weren't sure if the solution they got was the right one and often felt cheated
· They didn't feel they were getting value from the prices they paid.
Identify what customers really want – and deliver it
Understanding prospects' frustrations gave 24/7 Techies a way to stand out. The company structured its service to address each of these concerns, starting with the guarantee: "An outstanding experience or your money back."
To avoid any ambiguity as to what it promised, the company clearly defined an "outstanding experience" as:
· Answering a call in less than two minutes
· Never hurrying customers and answering all of their questions
· Offering a free diagnostic that allowed the company to explain the problem in detail to the customer
· Offering clear pricing via a flat fee for unlimited support.
Create a culture of accountability
Armed with this definition, 24/7 Techies used the Net Promoter Score to monitor how well it was keeping its promises.
The company also made an unusual decision. It would not measure a techie's performance using resolution time–one of the most popular metrics in many tech support companies.
"It would have made the techie hurry the customer and not spend the time needed to explain what he or she was doing," says Wimalasekere.
Create a culture of continual learning
To make sure everyone on its team knew how to deliver outstanding customer service, 24/7 Techies invested in training—building on aspects of Sri Lankan culture.
"If you ask tourists who visited Sri Lanka what they liked most about the country, 99% will tell you it's the people," says Wimalasekere. "Sri Lankan hospitality is legendary."
In Sri Lanka, there is deep respect for senior citizens—which gives 24/7 Techies an edge. Many of its customers are from 50 to 70 years old. Wimalasekere and his team look for that respect when they are hiring techies, who tend to be in their 20s, and tailored the company's training program to make sure they delivered consistently excellent service. For instance, techies are trained to listen to customers and not cut them off when they feel they know what the problem is—and then to explain in laymen's terms what they are going to do to solve the problem.
It's paying off. The product review site TopTenReviews chose 24/7 Techies as the number one company offering the best support for phones and tablets. And its Net Promoter Score is excellent, with 96% of its customers willing to refer the company to others.
Wimalasekere is now building on these successes through a digital marketing arm, ReapDigital, established in 2013 as a brand inside of 24/7 Techies. By using data analytics and marketing domain knowledge, it helps companies improve user engagement through personalized experiences.
ReapDigital has already attracted Google, Natixis Global Asset Management and other enterprise clients—and is laser focused on growth. "We are building an entrepreneurial, learning culture that drives innovation," Wimalasekere says.
That is something every company should be doing today if it wants to win the war for customers.